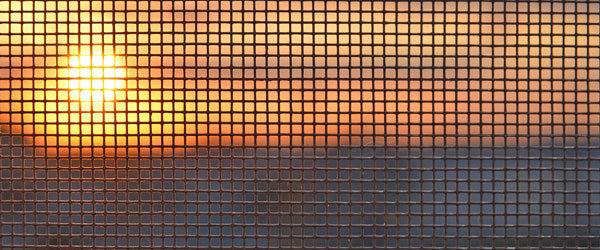 Custom Solar Screens, Patio Covers & Coverings in Angleton, Texas
Custom Solar Screens is a family owned and operated business. We have proudly been serving the Angleton, Texas and its surrounding areas. The business is owned by Don Raymond and Kristopher Raymond his partner, who runs the Screen Shop. we are licensed and insured in the state of Texas, ensuring that we are the best company for your Screen and Gutter installations. All of our screens are hand made in our own shop. Our company offers our installations and repair services to all commercial and residential properties. For more than 35 years we have made magical connections between customers and their needs. Our company specializes in solar screens, carports, patio covers, screen rooms, seamless gutters, and storm protection for residential and commercial buildings. We offer free estimates and ask us about Holiday Specials for an affordable service. Our company only will use the high-quality material for all screens and gutter projects. We have the capability to have your wish become reality when improving your home or business. Our company will give the options of deciding what material you want, the color you want it in, and the designs you desire. We can create the ideal improvements you desire to have to the home or commercial building. We generate a selection of unique, stylish, and modern looks to improve your home or office. Our team gets to know you and we want to know the look that you want to be created. We can make it easy for the solar screens to be installed and providing a great amount of energy savings. Solar screens can reduce the cost of heating and cool in the household or business. Reducing the costs to your home or business means big savings and better energy efficient. Our training and experience grant us the opportunities to make the changes you desire to the home or office. Every person is an important part of the team, we take a lot of pride in our work. Teamwork and dedication to every job are what sets us apart from our competitors. We give you exceptional customer service and even better services you will be happy with.
Why Contact Us?
There are many reasons why you should contact us, we only complete admirable work to all homes and businesses. Our superior customer services and quality work is how we have become the best for all of your solar screen requirements. Custom Solar Screens is the leading provider of screen solutions for relaxing in the outdoors and creating covers for your boat or RV. Our specialty is with solar screens, carports, patio covers, screen rooms and seamless gutters. We can install and provide the repairs that may be needed for these services. Solar screens are great for keeping insects out and keeping it comfortable outdoors, however, we want to add style and elegance to it. Customize the solar screen to match with your lifestyle, appeal, and quality of your home or business. Our products are environmentally safe, we use only high-quality materials to provide energy efficiency to your outdoors area. We make it a point to use only the best products for a sustainable solar screen for your home or business. It is exciting to have your new solar screen installed, call today and start saving money and the environment immediately. We constantly strive to supply the highest standard of services through our trained and professional customer service to ensure you are pleased with your experience with us. We guarantee that we will have the products that you are looking for. Our mission is to provide you with the options of your choice, grant you the time and resources that are needed for you the make the right decision for your home or business office. The main services that are always in demand are the screen rooms, solar screens, patio covers, and gutter installations and repairs for all commercial and residential properties in Brazoria County. Our company is establishing a long- term relationship with our customers with honesty, value, and a service suitable to your needs.
OUR RELATIONSHIPS
We match you to the home improvement you want.
For more than 35 years, we've made magical connections between customers and their needs.
Only the most beautiful and unique needs suit you as you have discerning taste and high standards, so do we.
WHAT WE OFFER
We make wishes become reality.
Let us know what you want for your home improvement, and we will make it happen. Now, start living in the improvement you've always wanted.
Call us anytime!
Free estimation and consultation
You got to decide the material, color and design you want
We will build it for you
FIND YOUR NEEDS
We want what's best for you.
We create a selection of unique, stylish, timeless, and modern home improvements – befitting of our A-list clientele.
We want what's right for you.
You have a personal stylist – why should your search for coverings, storm panel, gutter and solar screens builder differ at all? Our team gets to know you and what you're looking for.